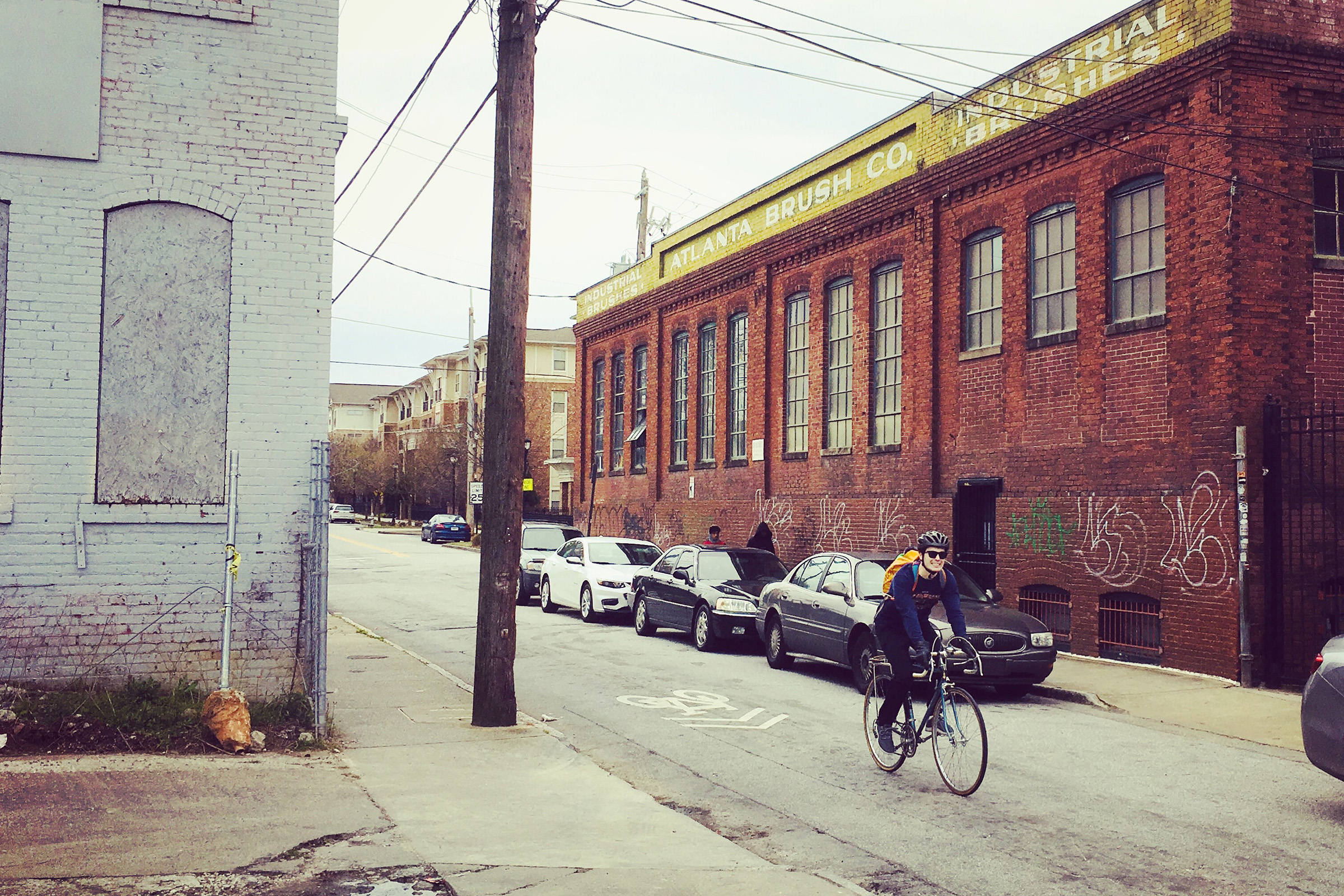 #shelterinplace !
With the recent "Shelter in Place" declaration for the entire city, we are all getting a little stir-crazy, but Historic Atlanta has put together a list of Self-Guided and Virtual Tours which we hope you and your family will enjoy whether you get out for a solitary walk or bike or go for a virtual stroll!
City and State guidelines are currently advising everyone to stay at home and avoid social interactions unless at a safe distance (6 feet generally though more wouldn't hurt). That said, both emergency declarations allow for getting out and enjoying the spring weather so you can actually visit these places but please practice social distancing and remain at least six feet away from others unless you live with them anyway and please please stay home if you are exhibiting symptoms.
---
VIRTUAL (DOWNTOWN)
This is completely for the armchair tourist in you, sit back, relax, and take a trip to downtown Atlanta with architect and tour guide Jeff Morrison. The full tour is in Four Parts on YouTube, the next ones should appear in the sidebar after you watch each one. Atlanta Magazine did a good write-up a few years ago and Morrison's book, Atlanta Underground: History from Below, just came out at the end of last year!
---
If you want to see a city street in the midst of a major overhaul, stand at the corner of Georgia Avenue and Hank Aaron Drive. What until recently felt like a barren street of empty historic commercial buildings banked on the west by a sea of parking lots against Turner Field, is now under going a serious revitalization. All this development has brought renewed attention to Summerhill, one of the oldest African-American neighborhoods in Atlanta. Read up on Summerhill's history along Georgia Ave with this engaging narrative complete with historic images, then maybe take a stroll there yourself and imagine how things have changed and are changing once again.
---
Beginning in 1960, the Atlanta sit-in movement took over the downtown area of the city. Follow this tour to see where student activists conducted their peaceful protests and sat down to stand up for what they believed in. You'll learn about major players and events of the movement while visiting the actual sites where they happened. Historic photos and descriptions will help you see what the protestors saw and take you back to this time of energy and passion in Atlanta's past.
---
Throughout Atlanta there are many sites that contribute to a larger history of folklore in Georgia. Dr. John Burrison, a professor of English at Georgia State University (GSU), has collected many stories of folk music, pottery, legends, medicine, and religious practices. This walking tour will guide you through folk sites downtown, specifically around locations which now make up today's GSU campus.
---
Granite, limestone, and marble building stones are found in a twenty block area that is centered around the beginning of Peachtree Street. These three commercial types encompass a much greater range of rocks. Granite, limestone, marble, travertine, dolomite, serpentine, larvakite, gabbro, and gneiss are among the rock types found within the fifty varieties of commercial building stones used in the area. The tour originates at Georgia State University, 33 Gilmer Street, Atlanta, GA. Walking tour created by Dr. Bob Power, former GSU professor in Geosciences. Revised by Dr. Hassan Ali Babaie, GSU Associate Professor of Geosciences.
---
Early Edgewood-Candler Park was home to hundreds of African American residents from the 1870s to the 1980s. In Candler Park today, the BiRacial History Project is dedicated to reclaiming the little-remembered African American history of the neighborhood. Take this walking tour in person or virtually (pro tip: use googlemaps to get a sense of the street today) using the pdf walking tour map provided.
---
Historic Atlanta is not normally in the business of doing tours but we put this little tour together for the Southwest Atlanta Streets Alive last year! You'll find this to be a guide to buildings along Ralph David Abernathy you were always wondering about and some, maybe, you never even noticed?
---
Oakland Cemetery is open, just not for business, and it is a delightful place for a stroll. Download their updated Self-Guided Tour here and learn something new about the cemetery. Or make your dog learn something new.
---
VIRTUAL
This isn't exactly a tour but it's an organized collection with a lot of places we bet you didn't know about! The origins of Atlanta's lesbian, gay, bisexual, transgender, and queer communities (LGBTQ+) are threatened. Buildings and other physical spaces that were important gathering spots for generations of LGBTQ+ Atlantans who came before us — who fought for us — are unknown and unrecognized. Many have been demolished, and those that remain have been stripped of their LGBTQ+ identities.