Start PRIDE off on THURSDAY OCTOBER 6th at 10 AM with a Bike Tour!
Historic Atlanta and Bike Tours of Atlanta have collaborated to showcase important queer spaces uncovered through the Historic Atlanta LGBTQ+ Context Statement.
BOOK NOW as 20% of the proceeds will be donated Historic Atlanta to help advance our programs.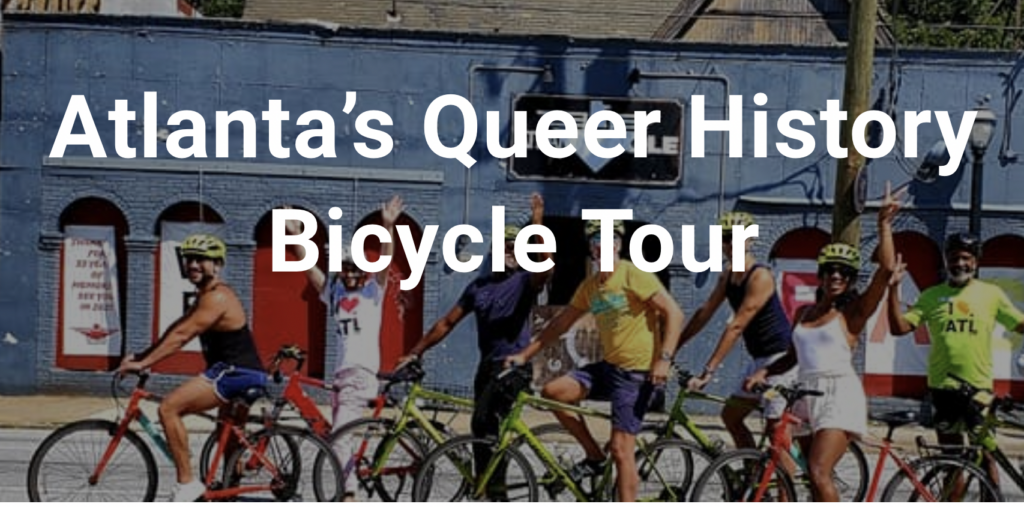 Led by Historic Atlanta's own Charlie Paine, this tour will help kick off Atlanta's Pride events with a bit of history and celebration!
TOUR SITES:
The Atlanta Eagle, the first protected LGBTQ+ historic landmark in the Deep South
The "crime scene" and courts associated with the 1986 Supreme Court case Bowers v. Hardwick
The establishments that propelled the early career of drag superstar RuPaul
Historic LGBTQ+ nodes of Midtown, Virginia-Highland and Little 5 Points
Murals and sculptures that speak to important figures and events in the history of LGBTQ+ ATL