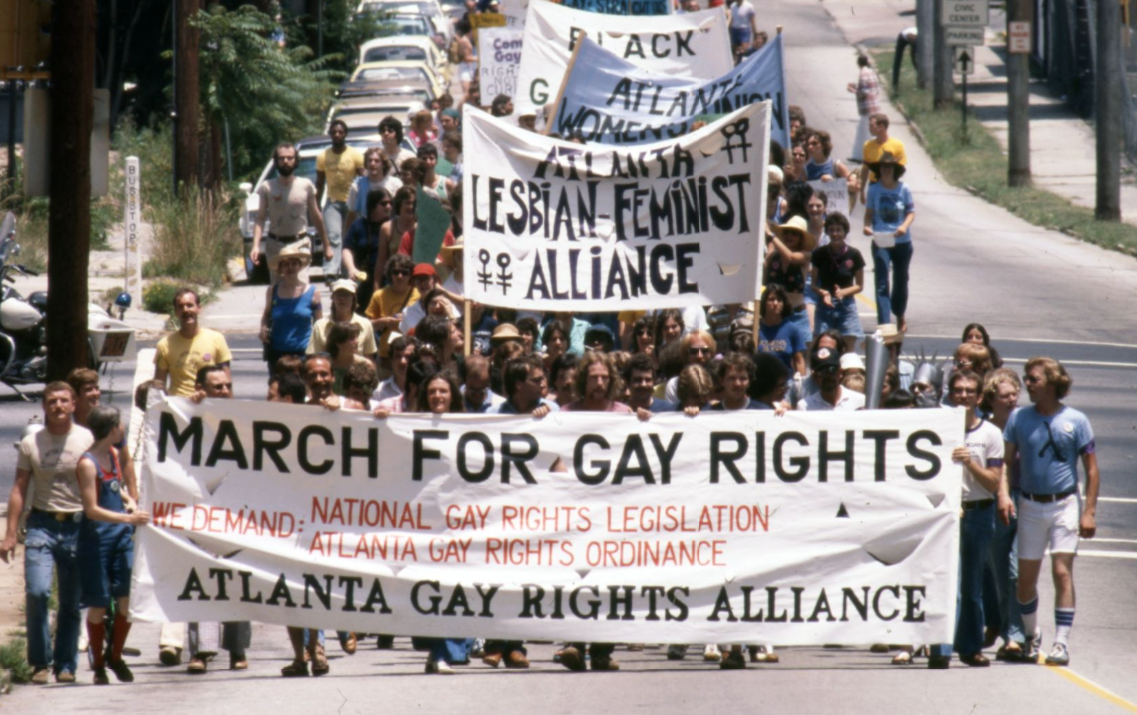 Understanding Atlanta's LGBTQ+ history is critical to understanding Atlanta's true history. Historic Atlanta established the LGBTQ Historic Preservation Advisory Committee in May of 2019. This committee advocates for the preservation of places that matter to Atlanta's LGBTQ+ community. Many of these places are in danger of being lost.
Historic Atlanta is leading efforts with the City of Atlanta and numerous partners—and across multiple fronts—to identify and preserve these spaces and the historical facts associated with them. Actions include:
Raising awareness of Atlanta's rich LGBTQ+ history.
Erecting historic markers at historic LGBTQ+ sites.
Utilizing all available tools to protect sites, such as The Atlanta Eagle.
Committee Members: Charlie Paine (co-chair), Eric Solomon (co-chair),Heather Edwards, Morna Gerard, Johnny Mims, Zach Nikonovich-Kahn, Martin Padgett, Paul Fulton, Jr., and Traci Romero.
In the News…
Contact info@historicatlanta.org for more information.