The Story
In May 2019 plans to demolish the apartment building at 220 Sunset Avenue came to light, upsetting Vine City neighborhood residents. The unassuming apartment building is next door to the 1960s family home of Martin Luther King, Jr., both properties have been owned by the King Center for several decades. Historic Atlanta met with the Vine City neighborhood group, the National Trust, members from the National Park Service, the King Center, and a number of other stakeholders to halt the demolition. Ongoing conversations are focused on developing a plan of action that will secure and evaluate the building for potential restoration.
The News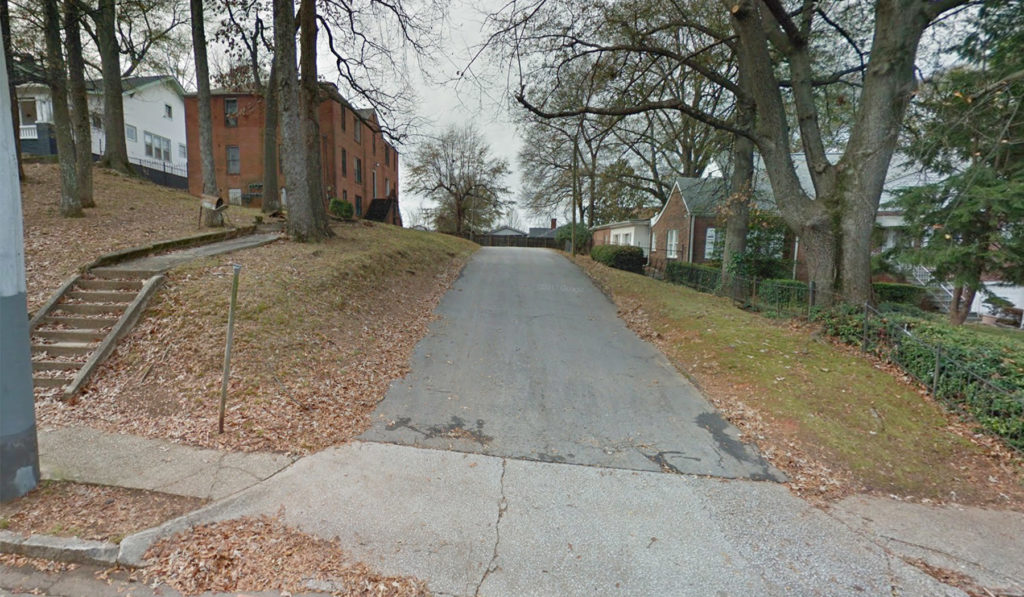 History
The apartment building was built by Rev. Maynard Jackson, Sr. in 1949 and was home to the Jackson family, including a young Maynard H. Jackson, Jr., in the 1950s. In the 1960s, Martin Luther King, Jr. and family moved into a house next door. Both properties have been owned by the King Center since the 1970s.
Rev. Jackson was pastor at nearby Friendship Baptist Church and his wife, Dr. Irene Dobbs Jackson, eldest daughter of John Wesley Dobbs, was a professor and department head at Spelman College. She was living at 220 Sunset when she became the first African American to receive a library card from the main branch of the Atlanta Public Library system. The episode is recounted in Where Peachtree Meets Sweet Auburn:
"…the trouble started when the Constitution wrote that 'the first card issued to a Negro by the downtown library went to Mrs. Maynard H. Jackson, 220 Sunset Ave. N.W.' Her phone started ringing at home that morning. 'Doncha know niggers cain't read?' one caller said. That night a few unfamiliar cars drove along Sunset Avenue, moving slowly and surreptitiously, searching for 220… a few shouted obscenities and honked horns. Dobbs family members congregated that night to offer support and protection to Renie [Irene]. Millie Dobbs Jordan wouldn't stand for any harassment of her older sister. When the phone next rang, she […]picked up the receiver and heard the racial epithets. Millie erupted. 'Y'all must be nigger lovers! You keep on calling here to talk to us!'" 
When the King Center was formed after the 1968 death of Martin Luther King, Jr., it was first headquartered in the King home at 234 Sunset but later moved its operations next door to 220 Sunset. Some of the apartments continued to be rented into the 1990s. Unfortunately the 3-story apartment building has been vacant and deteriorating in the decades since.
Maynard Jackson at his Mayoral inauguration flanked by his mother and his wife Bunnie. Atlanta, 1974.

Dr. Irene Dobbs Jackson

Dr. Irene Dobbs Jackson with the 5 other Dobbs sisters, 1960s.

Dr. Maynard Holbrook Jackson, father of Atlanta's late mayor, served as the church's third minister between 1945 and 1953. Rev. and Mrs. Jackson with Maynard, Jr., Carol Ann, Jeanne Odalie and Constance Elaine in the 1940s.